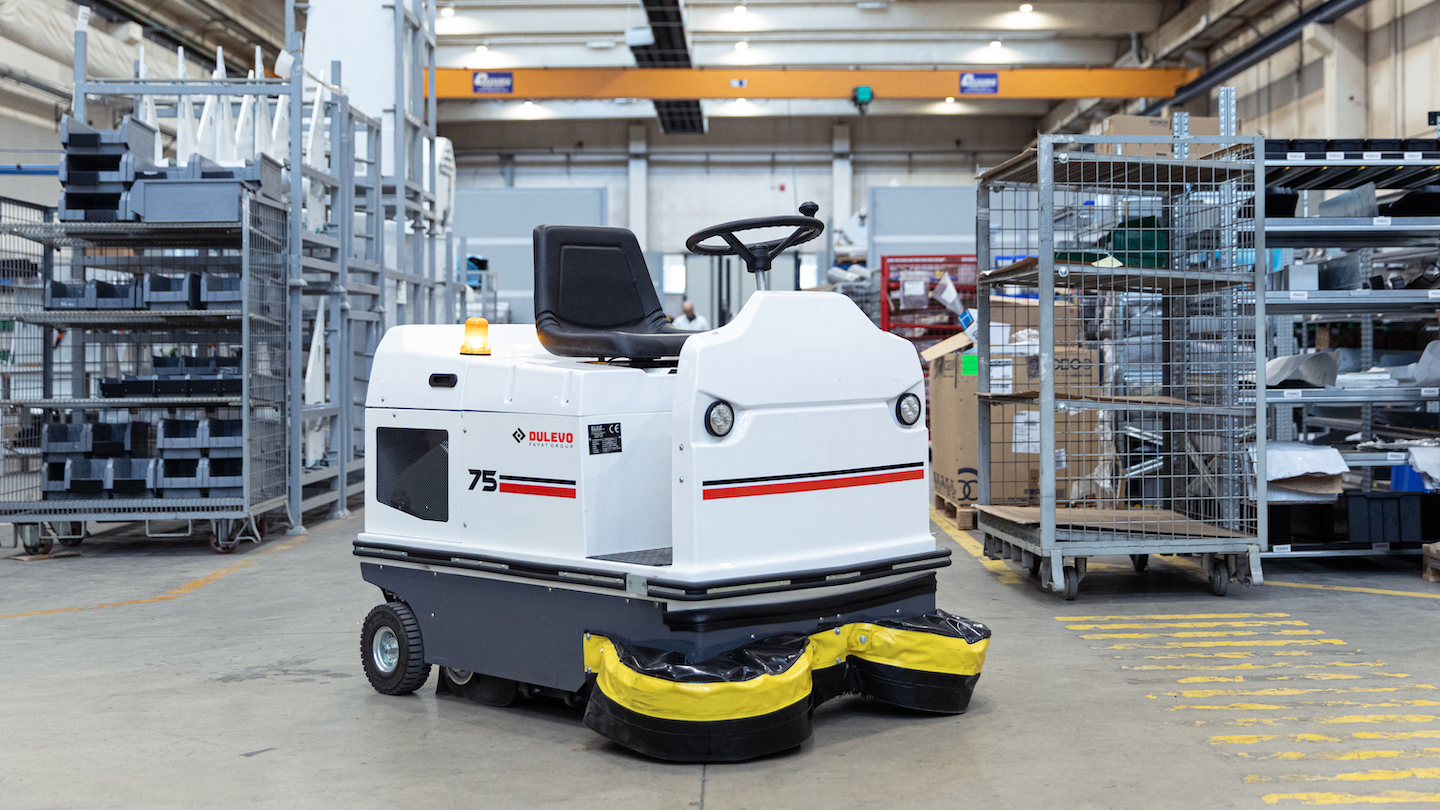 Dulevo Rent
All the quality of a Dulevo sweeper, street sweeper or scrubber with the convenience of a short, medium, or long-term rental.
Dulevo Rent is the ideal solution if you are looking for a quality vehicle without having to buy it. Through Dulevo's vehicle rental service, we offer our customers a simple and flexible way of meeting all their cleaning needs, with rental plans that can be adapted to suit all requirements in the short, medium and long term.
THE ADVANTAGES OF DULEVO RENT
Certain and blocked cost for the entire rental period.

Tax advantages thanks to the possibility of deducting the rental fee.

Scheduled maintenance included in the Dulevo Rent package.

Possibility of changing the vehicle model to best suit every need.

Flexible rental plans to ensure a solution for all needs.
Our plans
The short-term rental solution is ideal for all companies and private individuals who need a professional cleaning machine for very short periods of time, from a few days to 6 months. This form of rental may be the solution for situations such as those in northern European countries. By offering the possibility of renting a street sweeper for 6 months a year, the vehicle is not required to stop during the winter months due to snow, preventing possible deterioration of mechanical parts that are not in operation.
The medium-term rental is the ideal solution designed for both private individuals and companies, it is perfect for anyone who must solve immediate and extraordinary cleaning needs and for periods of use between 6 and 12 months. The security of a fixed, tax-deductible monthly cost together with all the advantages of the Dulevo Rent service.
The long-term rental is the perfect solution for periods from 1 to 5 years and is suitable for small and large companies. By choosing a vehicle and with a fixed monthly fee, you have all the Dulevo Rent benefits included, such as scheduled routine maintenance and the possibility to change the vehicle model to best meet any cleaning needs.